RENO LACROSSE CAMP
Join us for one of the best ever Girls Lacrosse Training experiences to ever hit Reno, NV! Coached and directed by girls lacrosse all-time great Hilary O'Dougherty!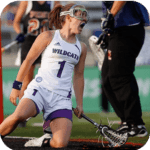 Hilary O'Dougherty is one of the greatest lacrosse players to ever play. She's a Rochester, NY native and '09 graduate of lacrosse powerhouse Northwestern University. During her time at Northwestern, Hilary helped the team compile an 85-3 overall record and was a four-time NCAA National Champion. Hilary's NCAA Accolades @ Northwestern include being named a Three-time IWLCA All-American, a Two-time NCAA tournament MVP, a Three-time Academic All-Big Ten, the 2009 ESPN the Magazine's Women's At-Large Academic All-American of the Year, a Two-time 1st Team Academic All-American, and a Two-time Northwestern University Captain.  Hilary is also a Northwestern University and US Lacrosse Hall of Fame athlete.
When – Monday – Thursday, TBA
Where –  Reno, NV – TBA
Ages – 7 – 14 years old
Price – $350
Capacity: TBA
What to Bring: Come prepared with lacrosse equipment, sunscreen applied, lunch, water bottle, cleats and a great attitude. If a player needs to borrow, rent or purchase equipment – please contact camp director, Eric Martin.
CAMP HIGHLIGHTS
Whole Player Development – Tahoe Summer Camps unique educational approach develops each player's mind, body and spirit for a lifelong love of lacrosse. We aspire to create athletes who know and love the game and have the character and strength, speed and agility they need to elevate their game to the next level.
Boost Your Game – Develop your skills, improve your lacrosse IQ and learn about the history and science behind this incredible game from our top-tier coaches and with our unique training techniques: Accelerate Lacrosse Development and DYNO Lacrosse Training
Cultivate Core Character Values – Cultivate the character values you need to be successful in the game of lacrosse and the game of life. Build courage, discipline and teamwork through DYNO Lacrosse Development and set goals for your lacrosse future.
Enhance Core Strength, Speed and Agility – Improve physical fitness, strength, speed and stamina to bring your game to the next level and to cross train for all sports.