ELITE COACHING FOR ALL ABILITIES
Elevate your game with Tahoe Summer Camps' elite lacrosse staff. Coached by the best coaches and players in lacrosse.
We're thrilled to announce that Mikie Schlossher, Brent Adams, Taylor Simmers and AJ Mercurio are headlining Tahoe Summer Camps lacrosse camp series for Summer '23! Camp highlights include:
Who: Lacrosse camps are designed for girls and boys – beginner, intermediate and travel team players.
When: Sessions run Mon – Thurs from 9am to 3pm.
Ages: 7 years old to 14 years old. Campers will be grouped by age and ability to ensure best experience.
Where: Tahoe Expedition Academy, 9765 Schaffer Mill Rd. Truckee, CA. 96161.
Coaches: Former and current, professional and collegiate lacrosse players and champions.
What to Bring: Come prepared with lacrosse equipment, sunscreen applied, lunch, water bottle, cleats and a great attitude. Equipment is available for rent.
Capacity: Limited to 45 participants.
Camp Price: $450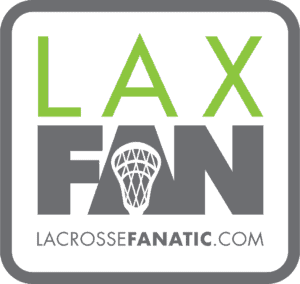 Thanks to our friends at 
Lacrosse Fanatic
 for helping to sponsor our lacrosse camps, providing every camper with a Lax Fan bag, sticker, and donating handles for giveaways and prizes.  If you need any gear before camp starts, they are a great place to check out.  Their 
Lax Fan Rewards
program gives back at 10%, the highest in the industry, to help families save while they get geared up.
OUR CAMPS ARE POWERED BY THE PROS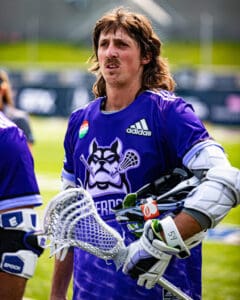 Mikie Schlosser, PLL Star Midfielder – One of the most athletic midfielders to play the position, Mikie's game combines blistering speed with hard dodging and a team first, move the rock mentality. Mikie is a pioneer of California Lacrosse, paving the way for younger West Coast lacrosse players to play at the highest levels of lacrosse. Mikie was a High School All American out of Davis HS, who went on to star collegiately at DI University of Michigan. His college success has blossomed into an even better pro career in the MLL, NLL and now PLL as one of the best athletes in the league. With skill, resolve, and a team first game, Mikie edged his team, the Waterdogs, to its first PLL Championship in Summer 2022!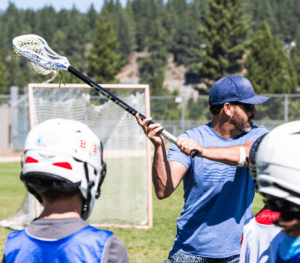 Taylor Simmers, Collegiate All American, Champion and Pro –
Taylor's success in the classroom and on the field at Landon School earned him a spot on Princeton's Men's Lacrosse Team, where he dominated as an all IVY League, All-American and Scholar All-American Attackman and 2X NCAA Champion. Taylor played internationally for Team Germany in the European Championships, where he was named the tournament MVP, and in the World Cup, where he set a single game assist record. He also played in the MLL for the San Francisco Dragons and NLL for the Philadelphia Wings. As a professional educator and long time lacrosse player and aficionado, he's simply one of the best coaches in lacrosse.
Brent Adams, PLL Star Midfielder –
One of the most dynamic two way midfielders in the professional ranks, Brent's skillset is highlighted by elite speed, a blistering shot and the ability to shift game momentum with skilled transition play. Brent is a multi-time all star in the pro ranks, and played collegiately at Fairfield University, where he was an All-American and 2X All-League ECAC selection. He's a seasoned pro, looking to have another breakout season with his Cannon's teammates this summer.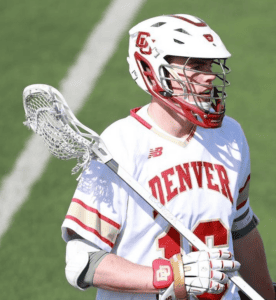 AJ Mercuiro, University of Denver Star Defender – AJ Mercurio is the very best lacrosse player to ever come from the state of Nevada. AJ graduated from Damonte Ranch in Reno, NV as a multi-time HS All American and 4X all league player. AJ finished his high school career with over 50 goals scored – as a defenseman! Now at University of Denver, a perennial top tier DI program, AJ is a two-time All-Big East Second Team selection, and was recently selected at All-Big East First Team for the 2023 season. More impressive than his illustrious accolades, AJ is a childhood cancer survivor, role model and trailblazer for any young, rising student-athlete. AJ is a true gamebreaker whose elite size (6'3 230 lbs), skill, speed and will to win have professional teams vying to draft him as a top incoming talent.
CAMP HIGHLIGHTS
Whole Player Development – Tahoe Summer Camps' unique educational approach develops each player's mind, body and spirit for a lifelong love of lacrosse. We aspire to create athletes who know and love the game and have the character and strength, speed and agility they need to elevate their game to the next level.
Camp Highlights Include:
Top-notch instruction and demos by pros

Girls specific coaching, demos and co-ed games with blended rules

Deep dives into the basics – the key to unlocking this great game

Mini games that emphasize passing, flow and high repetition

Camp giveaways, prize contests, a manicured natural grass field and more!
Sessions are designed for beginner, intermediate and travel team level players. Groups are split by age, ability and more to ensure best instructional, mini-game, and playing experiences. Girls and boys techniques, demos and team concepts will be instructed daily.
Boost Your Game – Develop your skills, improve your lacrosse IQ and learn about the history and science behind this incredible game from our top-tier coaches and with our unique training techniques: Accelerate Lacrosse Development and DYNO Lacrosse Training.
Enhance Core Strength, Speed and Agility – Improve physical fitness, strength, speed and stamina to bring your game to the next level and to cross train for all sports.